Lori Cole Pottery: Bakers and Pie Plates
Bakers and pie plates are un-lidded pots for heating and baking in the oven. Bakers range in sizes from single serving to about 12 inches in diameter. Specialty bakers include bean pots and the new "beside the roaster" shape.

While all of this pottery is safe for oven temperatures, it should never be transferred directly from one temperature extreme to another (as, for example, from a freezer to an oven).

Here are some samples of Lori's Bakers and Pie Plates.
---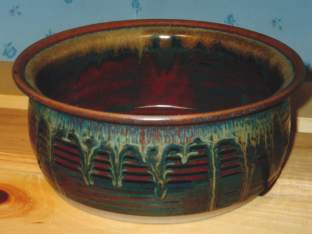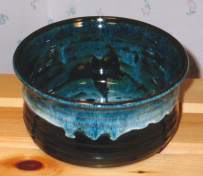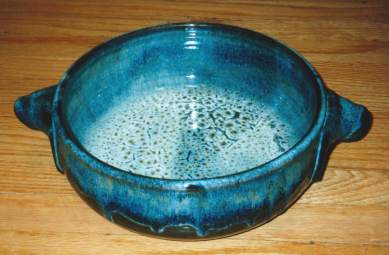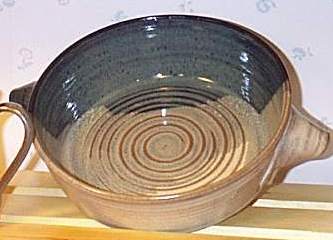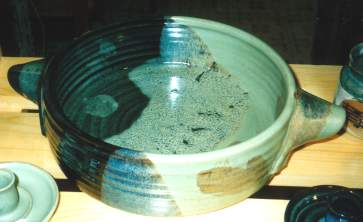 "Beside the roaster" bakers are shaped to fit alongside your baking turkey!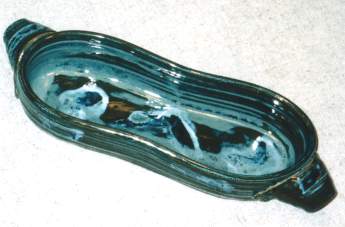 A lasagna baker.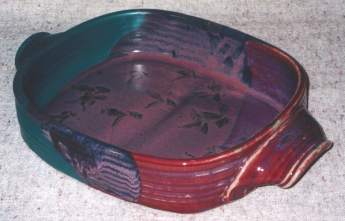 Pie plates have either straight or scalloped rims.