Lori Cole Pottery: Casseroles
Casseroles are lidded pots for heating and baking in the oven.

While all of this pottery is safe for oven temperatures, it should never be transferred directly from one temperature extreme to another (as, for example, from a freezer to an oven).

Here are some samples of Lori's Casseroles.

---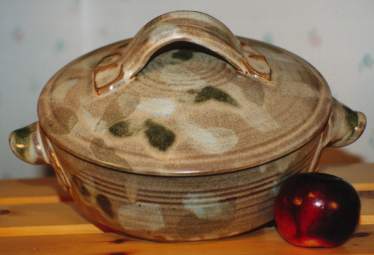 Some casseroles have lids that also function as a serving bowl.