Lori Cole Pottery: Goblets
Lori's Goblets come in several shapes and three common sizes. The taller goblets (red and blue, below) are approximately 8 - 10 inches in height. The smaller goblets are about 6 inches tall, and the liqueur (sherry, whiskey...) goblets are about 3 inches tall.

Here are some samples of Lori's Goblets.

---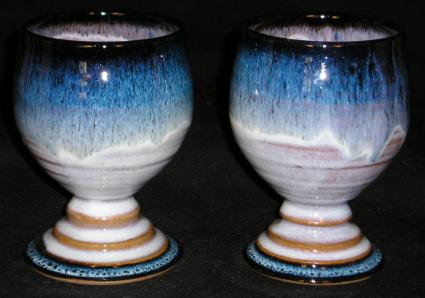 2007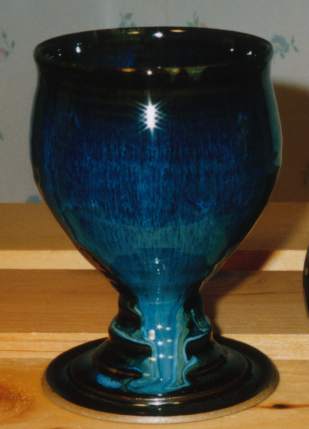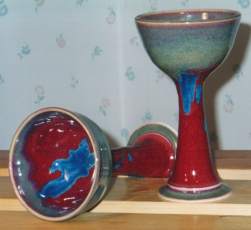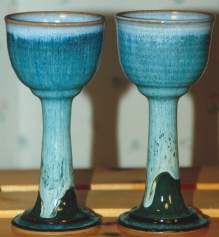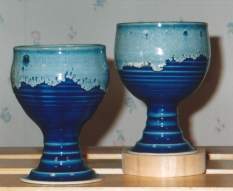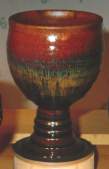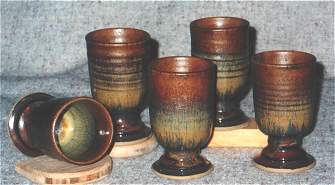 Shown below is a commissioned communion set.