Lori Cole Pottery: Other Items
There are many more items in Lori's studio, besides those featured on the other pages. These include spoon rests, candle holders, flicker pots, butter dishes, toothbrush holders, garlic pots, cream and sugar sets, salt and pepper shakers and soap dishes.

Here are some samples.

---
Chocolate fondue pots for two, or potpourri. Candleholders and candlesticks.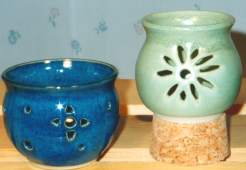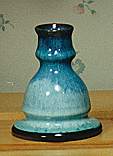 Cookie jars.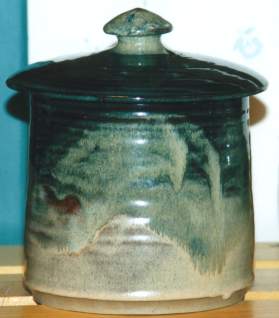 Pate dishes and Garlic pots.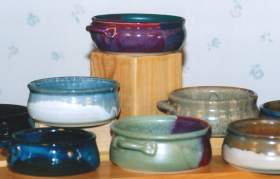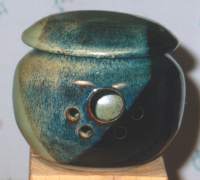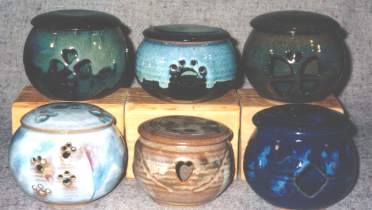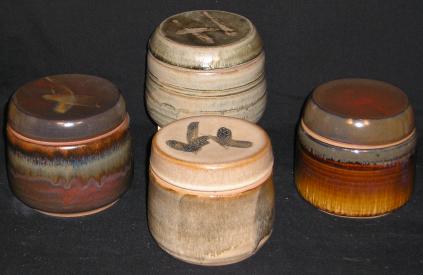 Butter dishes, in three styles. Shown are the dome and German styles.
The German butter dishes suspend butter upside down in a pool of
water, to preserve freshness. The third style is the traditional form,
much like a pate dish (above) with a lid.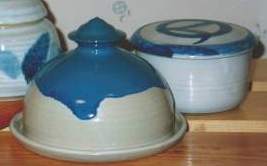 Milkshake glasses (shown with a berry bowl).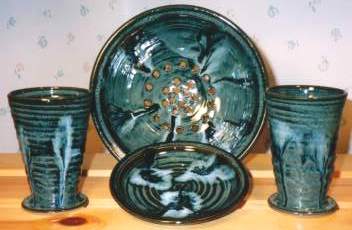 Cheese grater holders not only keep the grater steady,
but one edge is lower to assist in removing the cheese.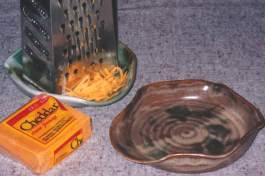 Bird feeders (shown with a client).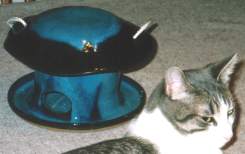 Lanterns, musical instruments.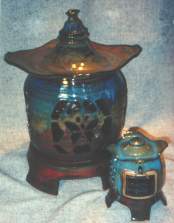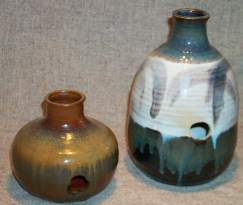 Cremation urn.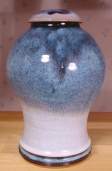 Please note that some items on this page are special orders.