Lori Cole Pottery: Platters
Serving platters come in many variations, all with or without matching dip bowls.
traditional round platters in sizes up to 15 inches.
regular rectangular platters, in sizes up to 14 inches.
round platters with attached dip bowls.
free-form rectangular and oval platters.
cake pedestals
Here are some samples of Lori's platters.

---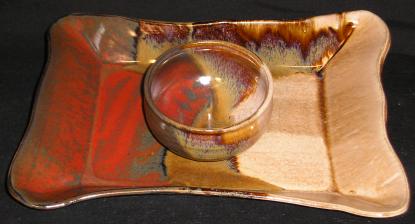 2007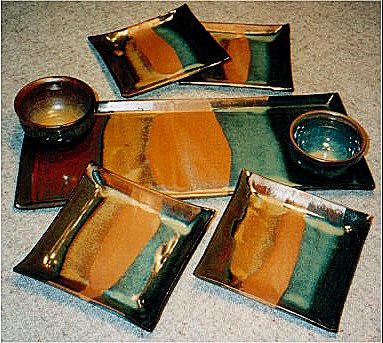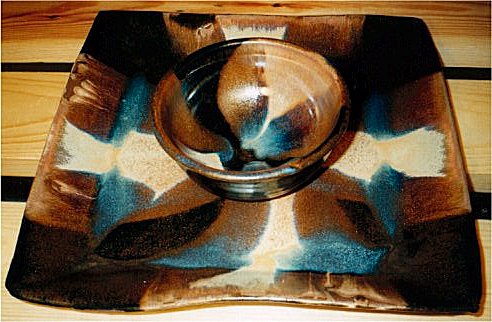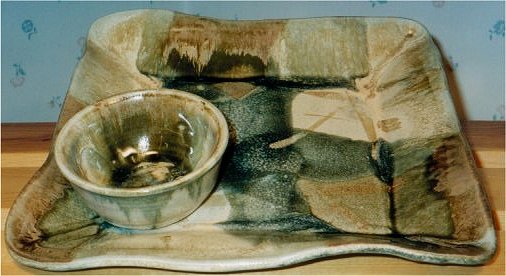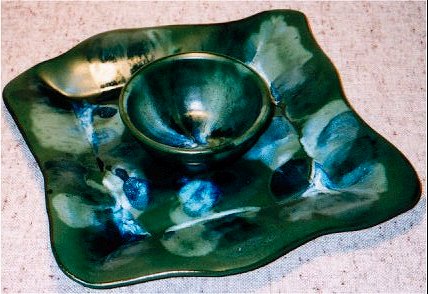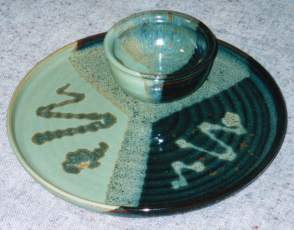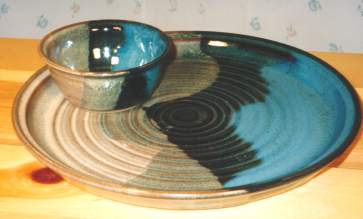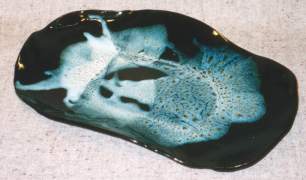 These platters have an attached dip bowl.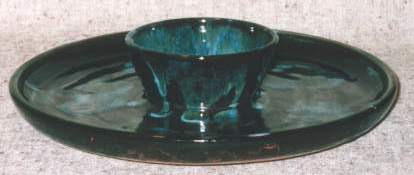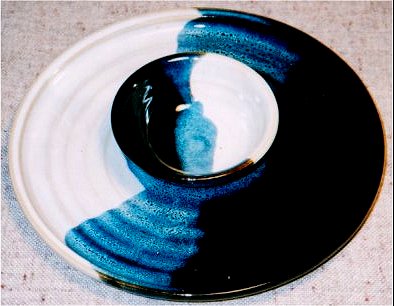 Cake pedestals are a special order.