Home County Folk Festival 1998
The 25th Home County Folk Festival took place in London Ontario, July 17-19. Throughout the weekend Cathy was involved in workshops: Just For a Laugh Or A Song, From The Heart of A Woman, Looking For The Real Canada, and hosted (possibly the best workshop of the weekend) The Women's Song Book with Kathryn Wheatley, Heather Bishop, Eve Goldberg and Maureen Brown.
Here are a couple of pictures from Cathy's Saturday evening main stage appearance, where she was joined by Trev Mills.
---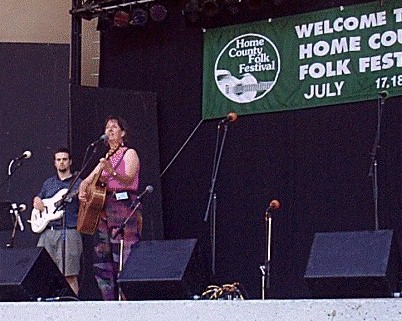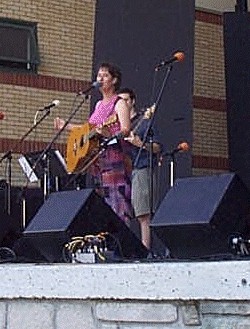 ---
Comments: jhcole@mgl.ca
Back to Cathy Miller's Home Page.