Welcome to the online home of
Lori Cole Pottery
---
Lori Cole is an award-winning potter, living and working in Kitchener-Waterloo, Ontario, Canada. She works primarily in high-fire stoneware; please visit the Gallery page for examples of Lori's work.

Lori sells her pottery year round, from her outdoor home showroom, which is wheelchair friendly and respects public health safety requirements. Please contact Lori to arrange a drop-in time.

This year, on October 15 & 16 from 10am to 5pm, Lori is having a Pottery Show and Sale, at 111 Chestnut St. Her home is also one of the houses on the 2022 Frederick Art Walk.

Email Lori for more details, or to be added to the mailing list.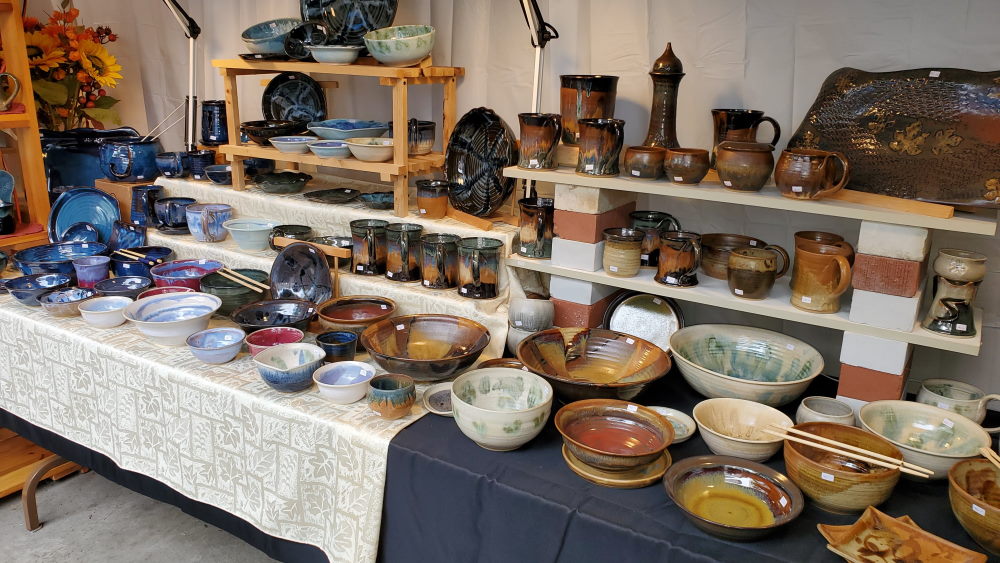 2021 Outdoor Showroom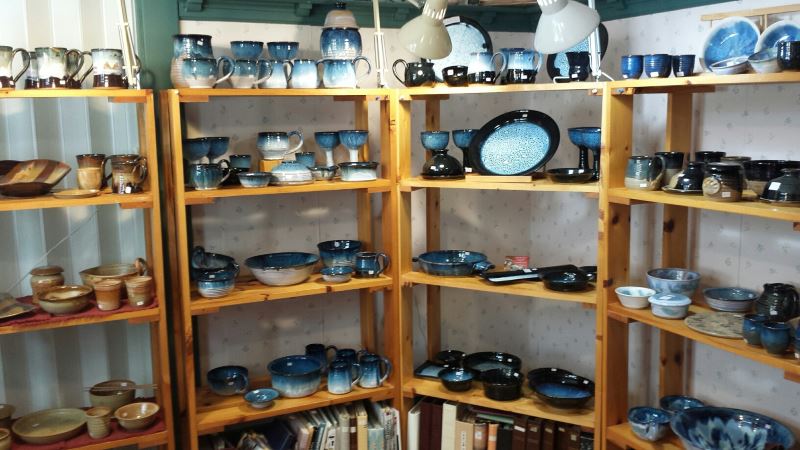 Previous Indoor Showroom