The Chequegnat Festival
A Community Festival in Kitchener, Ontario

---
2017 CHEQUEGNAT - WE ARE SO ON for Saturday, June 3rd, 2017!
The final weather decision IS YES WE HAVE A FESTIVAL!!.
See the Info page for more.
The Chequegnat Festival is a backyard community event that has taken place each June
since 2001. It is hosted by five homes in a neighbourhood near downtown Kitchener.
In order to keep the size appropriate for the venue, attendance is by invitation only.

---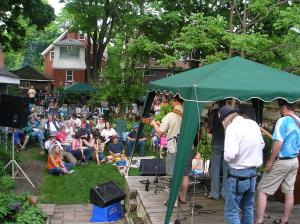 ---







We may be contacted at jhcole@mgl.ca
---
Content © 2013, foundation software inc.