Mugs, Cups, Glasses, Goblets
This page shows examples of Lori's past work. While these particular one-of-a-kind pieces are not available for purchase, similar items may be for sale at the Virtual Pottery Showroom, or possibly custom ordered.
---
Lori's mugs come in all shapes, colours, and sizes. Specialty mugs include music, cat and personalised styles, as shown below.
Goblets are typically 6 - 8" tall. Glasses are suitable for water, wine, scotch, and more!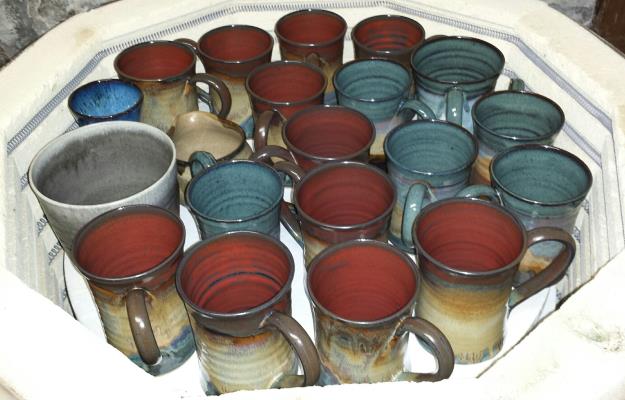 A fresh batch.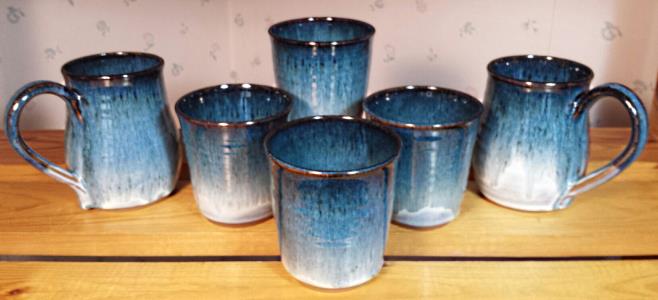 Winter Dusk mugs & wine cups

Borealis mugs

Icing mugs

Winter Dawn mugs

Earth Rainbow mugs

Inverse Earth Rainbow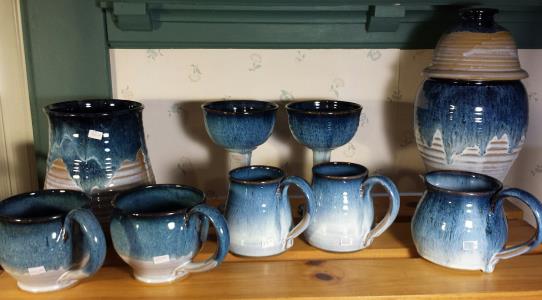 Mugs, goblets, pitcher,
vase, and urn.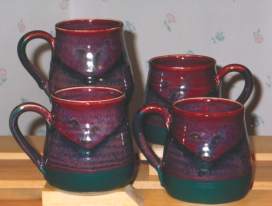 Cranberry/Green Mugs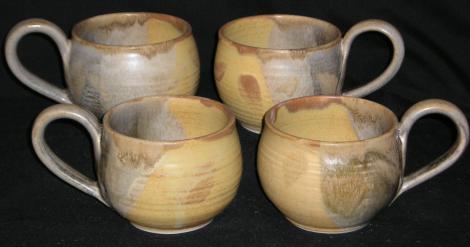 Mugs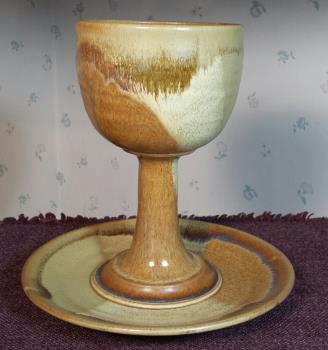 Chalice Sets are
a special order.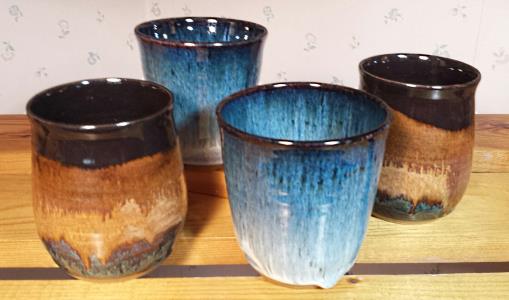 Opal and Earth Wine cups.
Or maybe scotch glasses.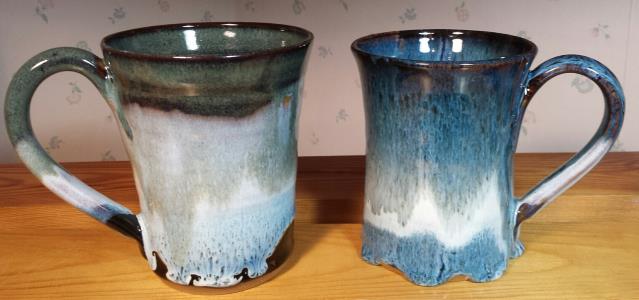 Mugs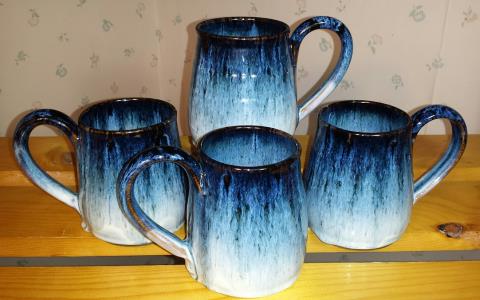 Winter Dusk.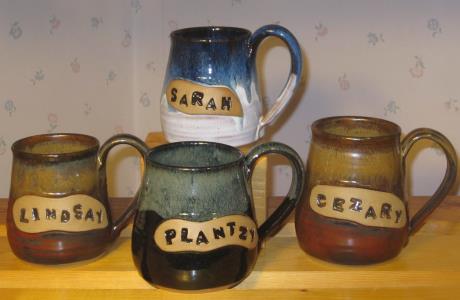 Name mugs.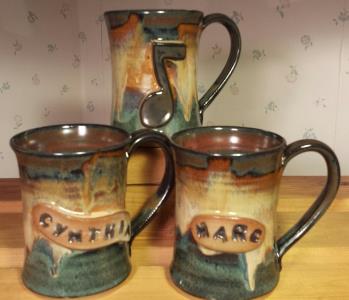 Name & music mugs.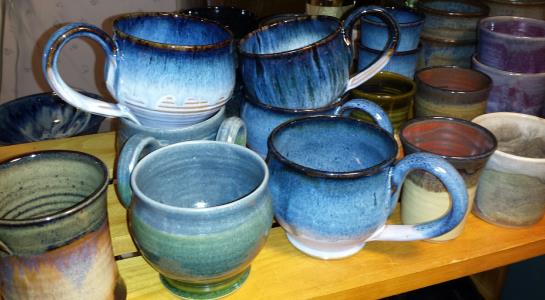 New from the kiln.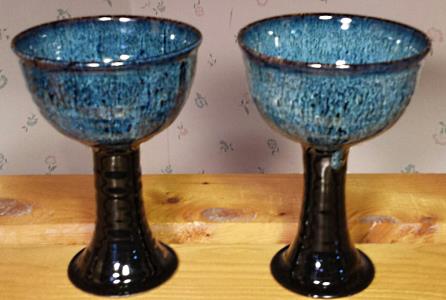 Peacock Goblets.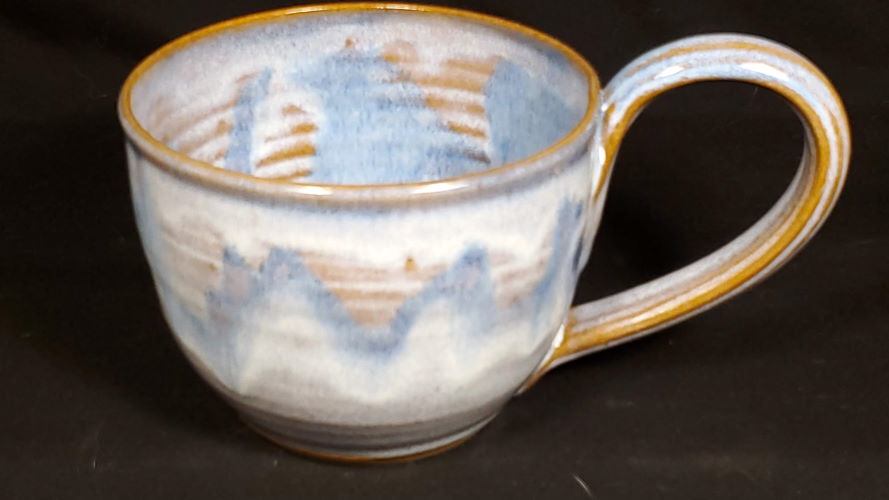 Mug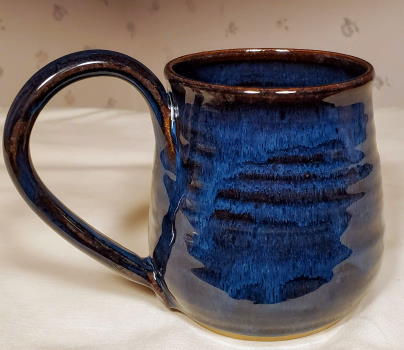 Mugs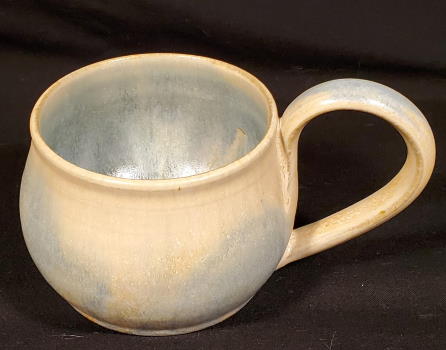 Mugs