Platters
This page shows examples of Lori's past work. While these particular one-of-a-kind pieces are not available for purchase, similar items may be for sale at the Virtual Pottery Showroom, or possibly custom ordered.
---
Serving platters come in many variations, all with or without matching dip bowls. Platters include traditional round platters, regular rectangular platters, round platters with attached dip bowls, cheese trays, and free-form rectangular and oval platters.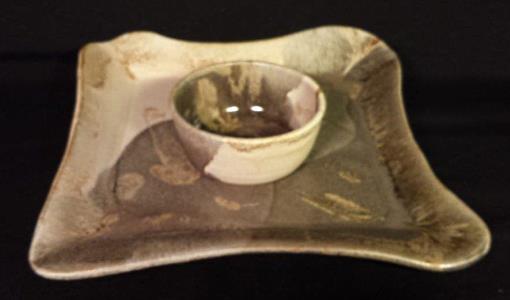 Sage Platter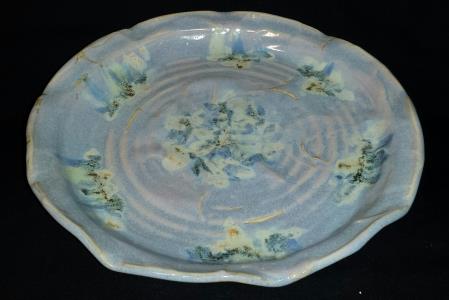 Fancy Platter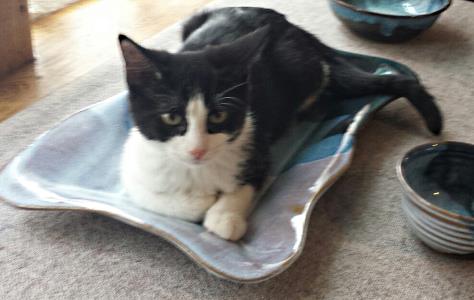 Platters do not make
great cat beds.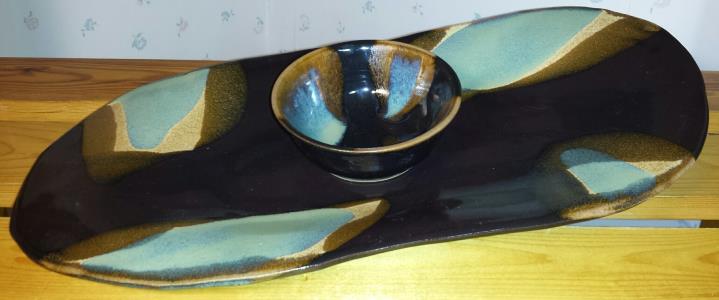 Platter

Platter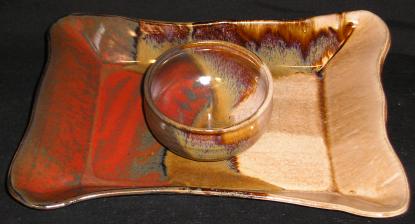 Fireside Platter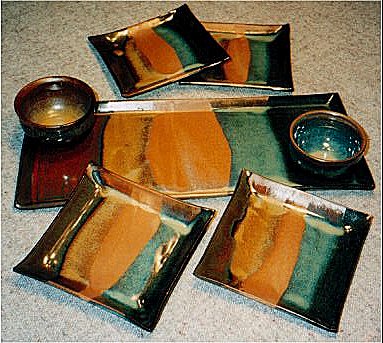 Platter Set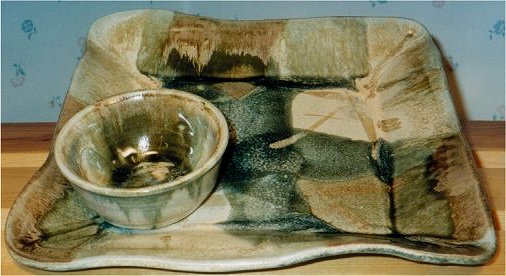 Platter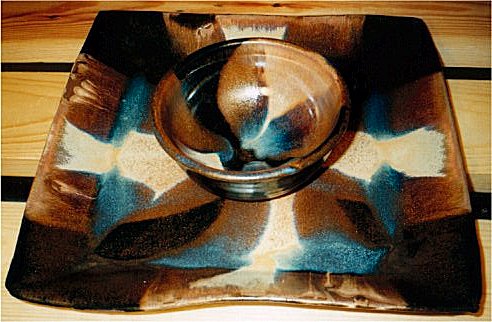 Platter
Platter with dip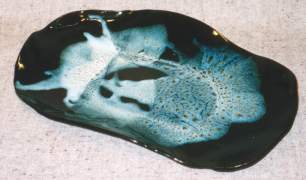 Platter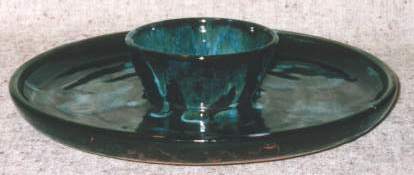 Platter with attached dip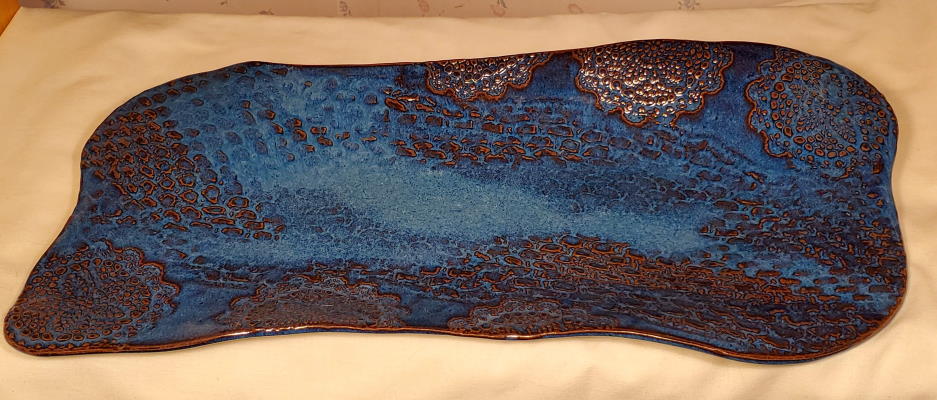 Impression Platter
16" x 9"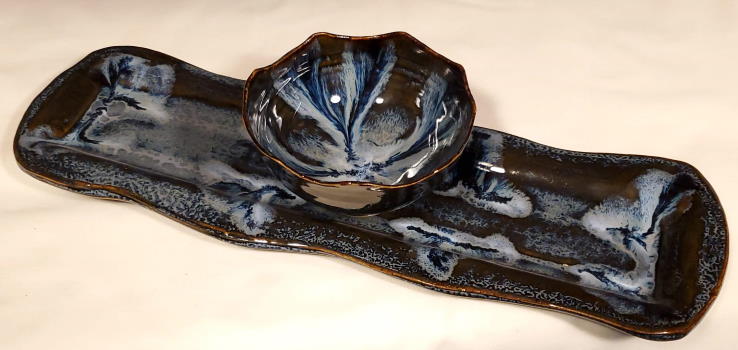 Platter
15" x 4.5"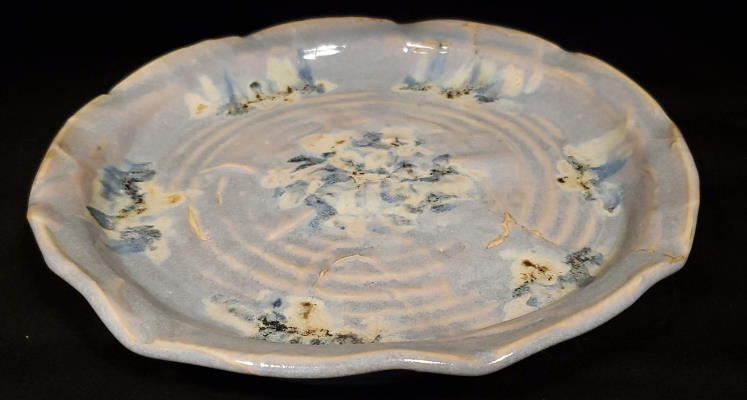 Serving Platter
11" Diameter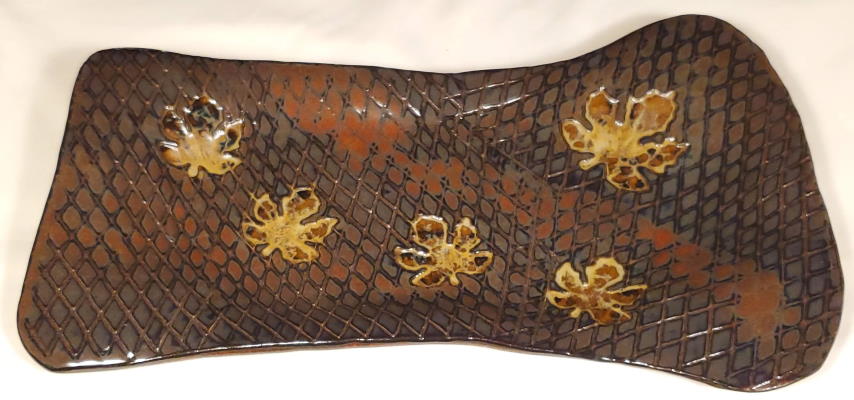 Impression Platter
16.5" x 7"
Platter
9" x 6"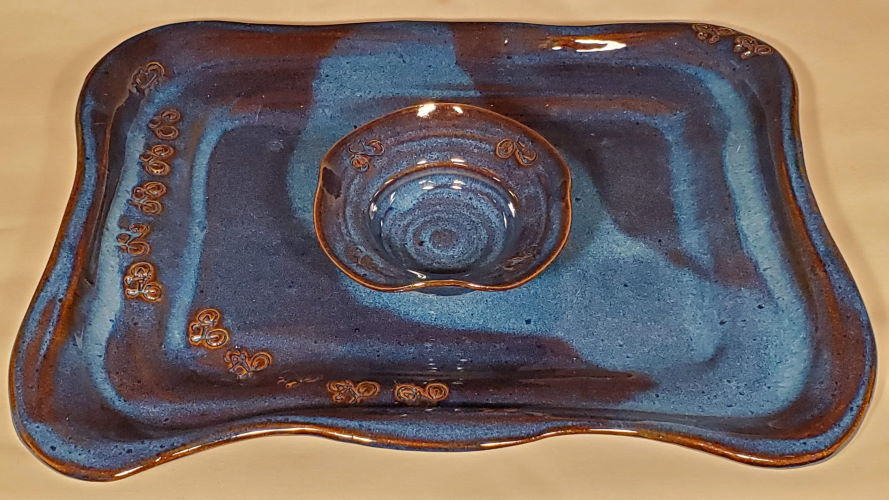 Blue Platter
TBD