Dishes sets, Butter Dishes, Gravy Boats, and More
This page shows examples of Lori's past work. While these particular one-of-a-kind pieces are not available for purchase, similar items may be for sale at the Virtual Pottery Showroom, or possibly custom ordered.
---
Dishes sets and teapots are special orders, but many of the table ware items - butter dishes, trivets, gravy boats - are regularly available.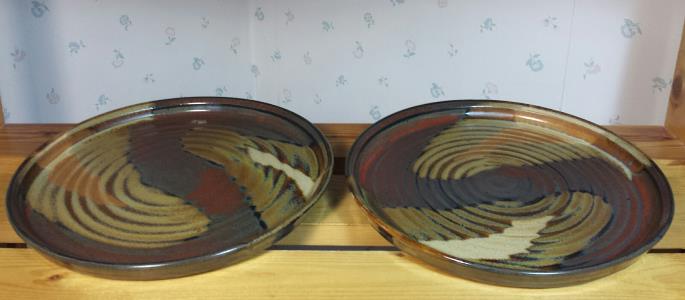 Earth Ribbons plates.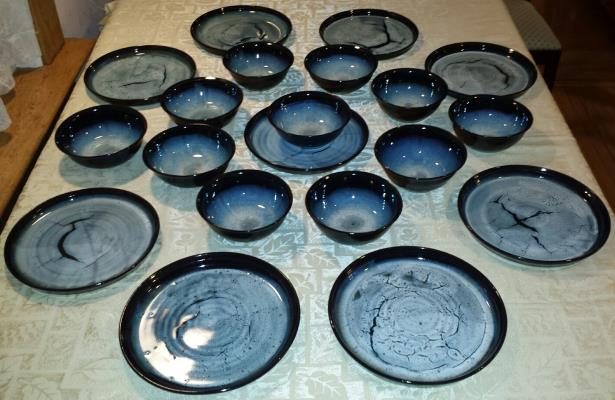 Dinner set.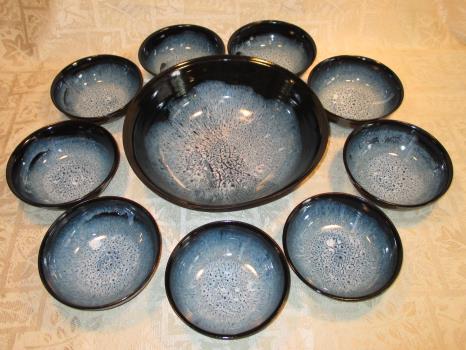 Salad bowl set.

Rice bowl set.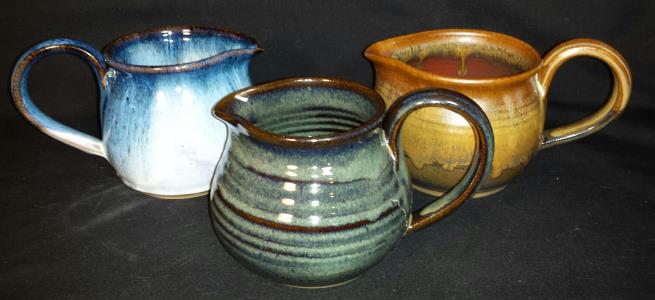 Gravy Boats.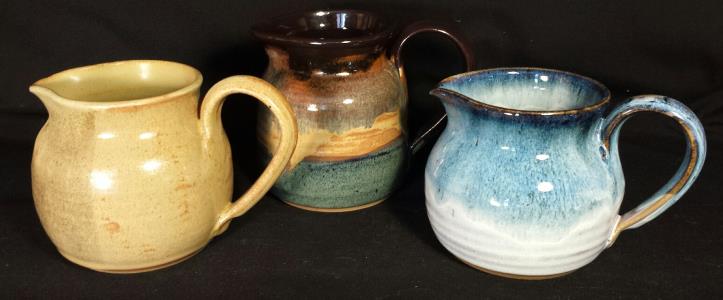 Gravy Boats.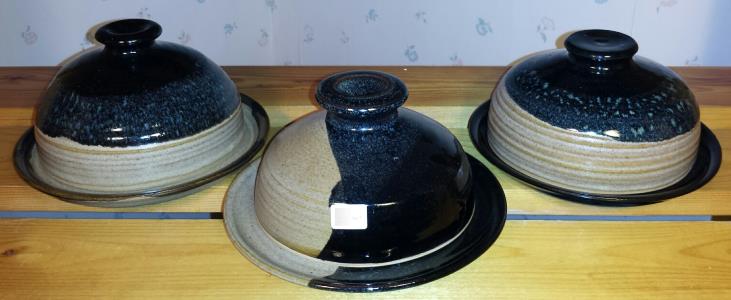 Butter dishes may be
domed or upside down.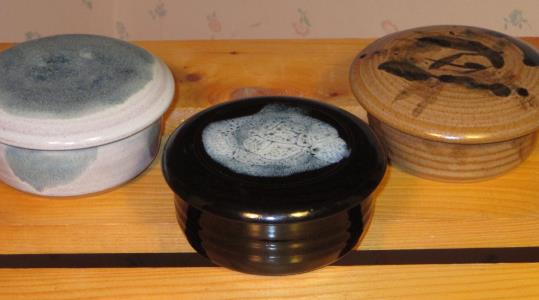 Butter dishes - upside down.
Butter is held in the lid.
Water goes in the base.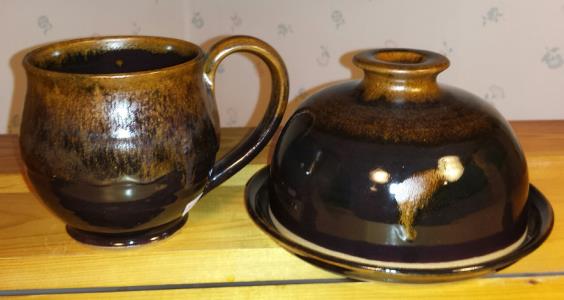 Butter dish with mug.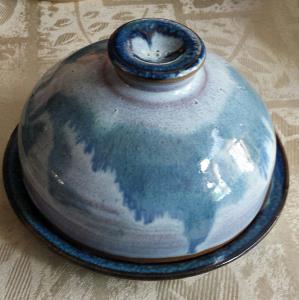 Opal Butter dish.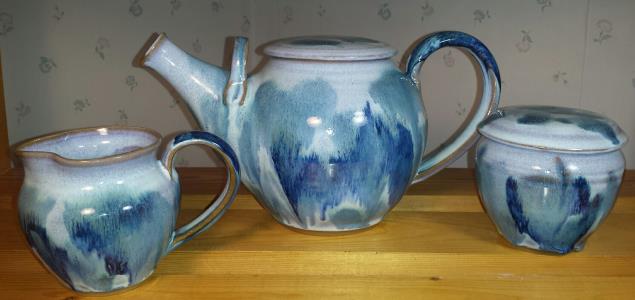 Teapots may having matching
cream and sugar.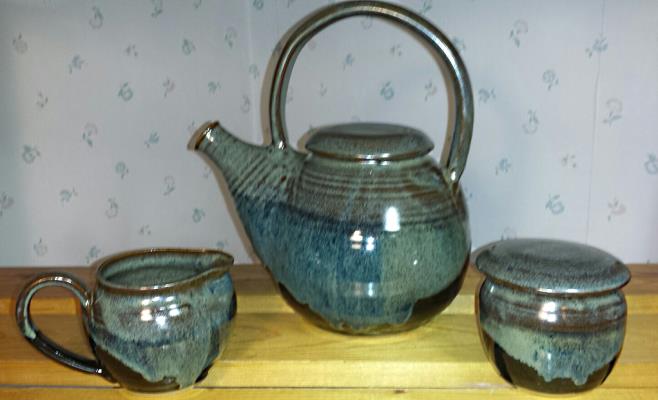 Teapot.